Marrakech to Merzouga tour 3 days

Marrakech desert tour 3 days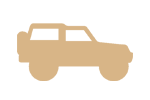 4X4 Morocco tour

Visit Erg Chebbi

Night in a Merzouga desert camp
Marrakech to Merzouga tour 3 days
Marrakech to Merzouga tour 3 days – Erg Chebbi desert tour from Marrakech – 3-day Merzouga desert trip – 4×4 Desert tour from Marrakech 3 days – Morocco Sahara desert trip
Day 1
Marrakech – Ouarzazate – Dades Gorges
In the morning, your driver will pick you up by 4X4 from your hotel in Marrakech.
You will then leave in 4X4 for your 3-day Marrakech to Merzouga tour. The first day is rich of discoveries.
Direction the city of Ouarzazate ! First, you cross the High Atlas mountains and small berber villages. Enjoy beautiful landscapes and panoramic views on the mountains.
After that, you stop in Aït Ben Haddou to visit the Kasbah.
At noon, arrival in Ouarzazate. Enjoy lunch there. Welcome to South Morocco!
After lunch, your 3-day Merzouga desert tour from Marrakech continues and you cross the beautiful Valley of roses. You will then arrive at the Dades Gorges to spend the night. We choose for you typical riads where you enjoy Moroccan hospitality.
Day 2
Marrakech to Merzouga tour : from the Dades Gorges to Erg Chebbi
The second day of your 4×4 Marrakech to Erg Chebbi tour begins. You pass by the Todra Gorges and the city of Tinghir. Enjoy landscapes on the palm grove. Then, you go to Erfoud there lunch would be served.
Once you arrive in Merzouga, you go for an amazing visit of a group of Gnawas (traditional music).
After this visit, you can start your camel ride for sunset in the Sahara desert.
Also on the program: a delicious dinner, an evening around a campfire with local folklore in the Erg Chebbi camp. You will spend the overnight in a Merzouga desert camp. It's possible to opt for a luxury camp.
Day 3
Erg Chebbi dunes – Merzouga – return to Marrakech
On the third day of your Marrakech desert tour to Merzouga, you take breakfast in the desert camp.
You have time to enjoy views on the Merzouga desert and on the great dunes of Erg Chebbi. Then, you start the trip to go back to Marrakech.
On the way back, you will enjoy a different itinerary. You pass by Rissani, Alnif et Tazzarine. And also by the city of N'Kob known for its old Kasbahs and the view on the huge palm grove.
The arid landscapes with acacia trees are very beautiful. You continue until Agdz, and the road in the Anti-Atlas mountains before arriving in Ouarzazate.
Then, you go through the Atlas mountains. This Marrakech to Merzouga tour 3 days ends in the evening.
Best of Morocco desert: Marrakech to Merzouga desert tour
Merzouga desert tour 3 days
Do you want to live an unforgettable Morocco desert experience? A Sahara desert adventure?
This 4×4 Marrakech to Merzouga desert tour is made for you!
Erg Chebbi is the most touristic place in the Moroccan Sahara. Merzouga is famous for its beautiful and big dunes that promise breathtaking landscapes.
You will spend an overnight in a Merzouga desert camp, in a traditional nomadic tent.
This Morocco Sahara trip allows you to dive into an exotic and impressive setting, live a desert dream!
Camel ride in Merzouga
The camel tour is one of the favorite moments of travelers. Let yourself be transported in The Tales of the Arabian Nights during the sunset. Your guides are Sahrawis nomads.
Sandboarding in Erg Chebbi
During this Morocco desert tour from Marrakech, try the sandboarding in the big dunes of Erg Chebbi.
Interested by this Morocco desert tour?
GALLERY PHOTOS