2-day Zagora tour from Marrakech
2-day Zagora tour from Marrakech – Marrakech desert tour 2 days – Marrakech Sahara trip – Marrakech to Zagora tour 2 days

Zagora desert tour 2 days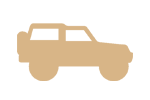 4×4 Morocco Sahara desert tour

Camel tour for sunset

Night Zagora desert camp
2-day Zagora tour from Marrakech
Day 1
2-day Zagora tour from Marrakech – Kasbah of Ait Ben Haddou – Ouarzazate – Morocco Sahara camp overnight
The driver-guide will come to pick you up in the morning (8 AM) for this 2-day Zagora tour from Marrakech.
You first go through the High Atlas mountains. You cross the Tizi n'Tichka pass at an altitude of 2260m. The pass is located on the road between Marrakech and Ouarzazate.
When you will be near to Ouarzazate, you will make a stop to visit the Kasbah of Ait Ben Haddou. This is one of the most famous kasbahs in Morocco, listed as a UNESCO World Heritage Site.
Ait Ben Haddou is a ksar with traditional architecture of southern Morocco. After a break for lunch, you will explore the Kasbah of Aït Ben Haddou with local guide. Then you continue your 2-day Marrakech desert tour.
During this 2-day Zagora tour, you go also through the Draa Valley with its palm groves and Berber villages. You discover many incredible landscapes. A stop is planned in Tamougalt to visit the Kasbah. Then you continue to Zagora. In Zagora, you enjoy one hour camel tour.
After the sunset, a delicious dinner is served in Morocco desert camp in Zagora. You will spend the night in a tent. The overnight in the camp gives some additional charm to the Zagora desert tour from Marrakech.
Day 2
Zagora desert tour from Marrakech : the second day of the trip
The second day of your 2-day Morocco Sahara tour starts with a breakfast in the Zagora camp.
After enjoying a walk and the views, you head back by 4X4. To reach Marrakech during this 2-day Zagora tour, you go up the beautiful Drâa Valley with its palm trees and traditional villages, direction to Ouarzazate.
You will pass by Agdz before arriving at Ouarzazate. Then, you cross the Anti-Atlas mountains.
After lunch in Ouarzazate, you take the road to Marrakech. A visit to the Kasbah of Telouet is a nice break during the trip in the Atlas mountains.
Your guide will drop you at your hotel at the end of your 2-day desert tour from Marrakech.
Marrakech desert tour 2 days
Are you looking for a Morocco desert trip during your Marrakech holidays?
Choose a 2-day Marrakech to Sahara tour!
During a 2-day Zagora tour from Marrakech, you will discover South Morocco.
Near Zagora, you will visit the Tinfou dunes. You will enjoy a night in a Morocco desert camp in Zagora. And a camel tour.
On the program of this Marrakech desert excursion 2 days, you will also enjoy:
a visit of Aït Ben Haddou Kasbah,
a stop in Ouarzazate,
a visit of the Drâa Valley;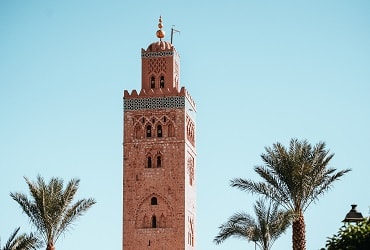 Tailor-made 2-day Zagora tour from Marrakech
You can enjoy activities during your Marrakech desert trip :
a quad biking tour in Zagora to visit the palm grove or the dunes,
lunch or tea with locals;
Interested by this Morocco desert tour?
GALLERY PHOTOS