4X4 excursion to the big dunes of Erg Chigaga
4×4 excursion Erg Chigaga – Morocco desert excursion – Sahara excursion to Erg Chigaga – Morocco Sahara trip – Camp Morocco desert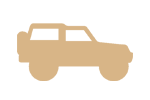 A day 4X4 excursion Morocco desert

Discover the largest dunes in Morocco

Departure from M'hamid El Ghizlane

Camel ride and sunset in Erg Chigaga
4X4 excursion to the big dunes of Erg Chigaga
4X4 desert excursion to Erg Chigaga – Morocco Sahara desert camp – 4×4 Morocco Sahara excursion tour 
4X4 excursion Morocco Sahara: discover the big dunes of Erg Chigaga
If you enjoy a stay in a M'hamid desert camp, discover the dunes of Erg Chigaga. It's a day 4×4 excursion in the desert with a departure in the morning from the village of M'hamid. You can also enjoy a night in a Morocco Sahara camp.
If you visit Morocco and its desert, don't miss to go to the big dunes of Erg Chigaga. Some of them reach 300m! The 4X4 Erg Chigaga excursion make you discover to the beauty of the Sahara and its great dunes. Erg Chigaga is, like Merzouga, one of the places to visit in the Moroccan Sahara.
Erg Chegaga offers a wild natural environment. During your journey, the landscapes of the desert and its colors change, you go through places covered with plants where you will see camels … or even goats or sheep.
To reach Erg Chigaga in 4X4 from M'hamid, you will make about 2 hours on the track in the desert. During this Morocco desert excursion a lunch is planned in a beautiful oasis in the desert on your way to Erg Chigaga dunes.
When you arrive in Erg Chigaga, you can enjoy the big dunes, climb on it, do a sandboard. Also, you go for a camel ride for about 1 hour in the dunes.
After your visit, you return by 4×4 to M'hamid in the evening.
An overnight can also be planned in a Erg Chigaga desert camp with dinner around a campfire and Sahrawi music.
Interested by this 4X4 excursion Erg Chigaga ?

M'hamid desert camp or…
Enjoy a great Sahara experience in a Morocco Sahara desert camp! Spend a night in a nomadic tent in M'hamid. (luxury tents are also available)
…a night in Erg Chigaga camp
It is also possible to spend the overnight in a desert camp Erg Chigaga. There are traditional nomadic camps that offer nice conditions to stay in the Sahara. Camps are comfortably equipped and the meals served are delicious! The desert camp is the Sahara accommodation during the visit to the desert.
Luxury desert camp Erg Chigaga: for those who want an outstanding Morocco desert experience, a night in a Erg Chigaga luxury camp can be scheduled.
GALLERY PHOTOS